Whether you have an existing outdoor room, patio or pergola, or are planning a new home renovation, these features and add-ons will take your outdoor living space to the next level!
When it comes to upgrading your outdoor living area or creating an ideal outdoor room, patio or pergola, the devil is in the details.
HV Aluminium is experienced with a wide variety of products, features and add-ons you can include in your new project or incorporate into an existing structure to upgrade your outdoor lifestyle at home. These features include customisation options, roofing, lighting, roof panels and window additions, specialist products and more.
SHADEMASTER Shelter Systems
SHADEMASTER Shelter Systems are a roof panel manufacturer with over 50 years experience that specialise in steel and aluminium roof panels. Their insulated and single skin roof panels are crafted in Australia with the highest quality material and the greatest care, using the unique HD Color-Cote coating process. Through this process, SHADEMASTER produces durable gloss finished roof panels designed to withstand the harsh Australian climate, approved for use in cyclonic regions and compliant with the Building Code of Australia (BCA) guidelines and Australian standards.
SHADEMASTER roof panels are also available in 52 colour combinations, allowing homeowners to customise their roof and ceiling colour to create a seamless extension of your home.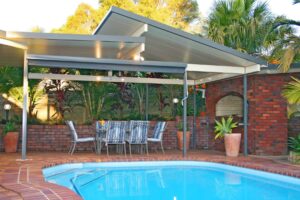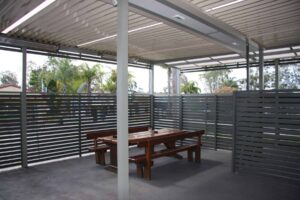 Roof Options
            Roof Styles
Roof style options for outdoor rooms, pergolas and patios give more choice to homeowners to help create their dream home. Roof styles include the traditional skillion and flat roof, as well as more modern styles such as pitch, saw-tooth and raked roofing.
            Insulated Roof Panels
Upgrade your outdoor living space with insulated roof panels, which will provide greater protection from extreme temperatures and can help reduce the need for additional cooling in your home. Insulated panels can be flat or can be ridged spaced equally in 70mm or 140mm intervals and are available in a variety of thicknesses to suit your home and local weather conditions.
            SHADEMASTER Naturelite Light Panels
Adding light panels in the roofing of your patio cover, pergola or outdoor room acts as a skylight in your home would, allowing more natural light into the outdoor living area. The SHADEMASTER Naturelite is an exclusive UV-stabilised PVC translucent light panels, designed to let in natural light while still providing sun protection.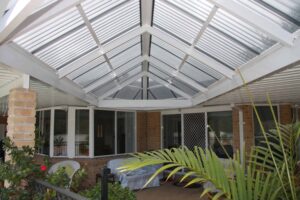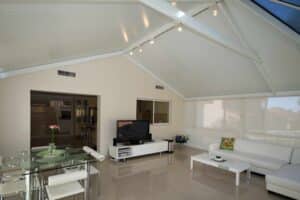 Eclipse Opening Roof Systems
The Eclipse Opening Roof Systems are one of the most popular features for outdoor living spaces and come in a curved (Classic) profile or flat (Alfresco) profile. This versatile all-weather feature is available in over 60 colours and can be installed with remote or smart phone controls! Best of all, our opening roof systems come with a 10-year guarantee on the louvres, pins and track system when fitted with HV's expert tradespeople.
            Eclipse Classic Opening Roof
The Eclipse Classic uses curved louvres that are uniquely designed to overlap for maximum rain protection. Learn more about the Eclipse Classic.
            Eclipse Alfresco Opening Roof
The Eclipse Alfresco style uses a flat profile, with louvres that can rotate almost 170 degrees for greater control of sun exposure and ventilation. Learn more about Eclipse Alfresco.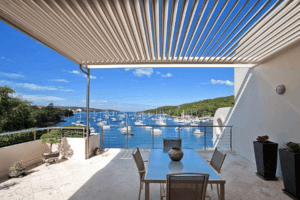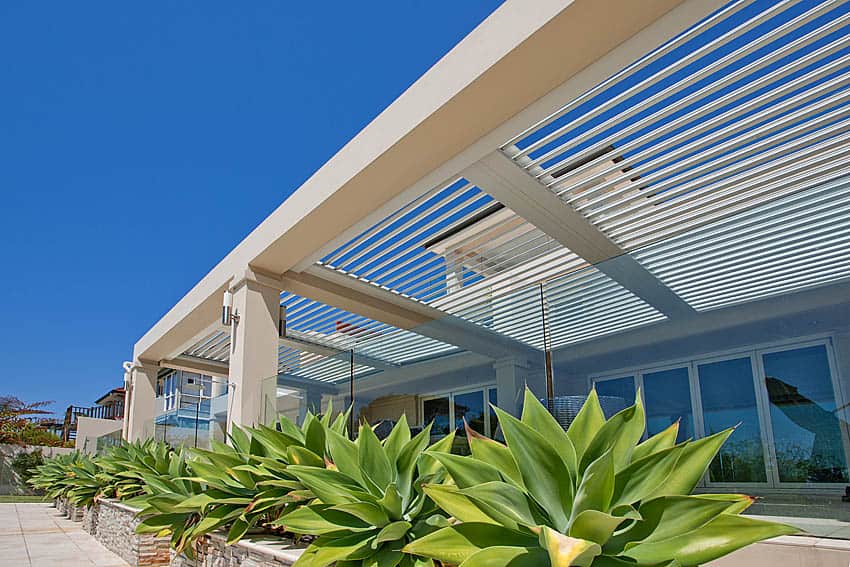 Weather Beaters
HV Aluminium's weather beaters feature Mem-Tek Polymer Film panels, which is of the highest quality and ensures the durability of your panels and safety of your family. All the panels are in pre-set positions and have the Tilt-Out feature for easy cleaning. Simply unclip panels and remove for cleaning – easy to remove and replace with no fuss, no muss!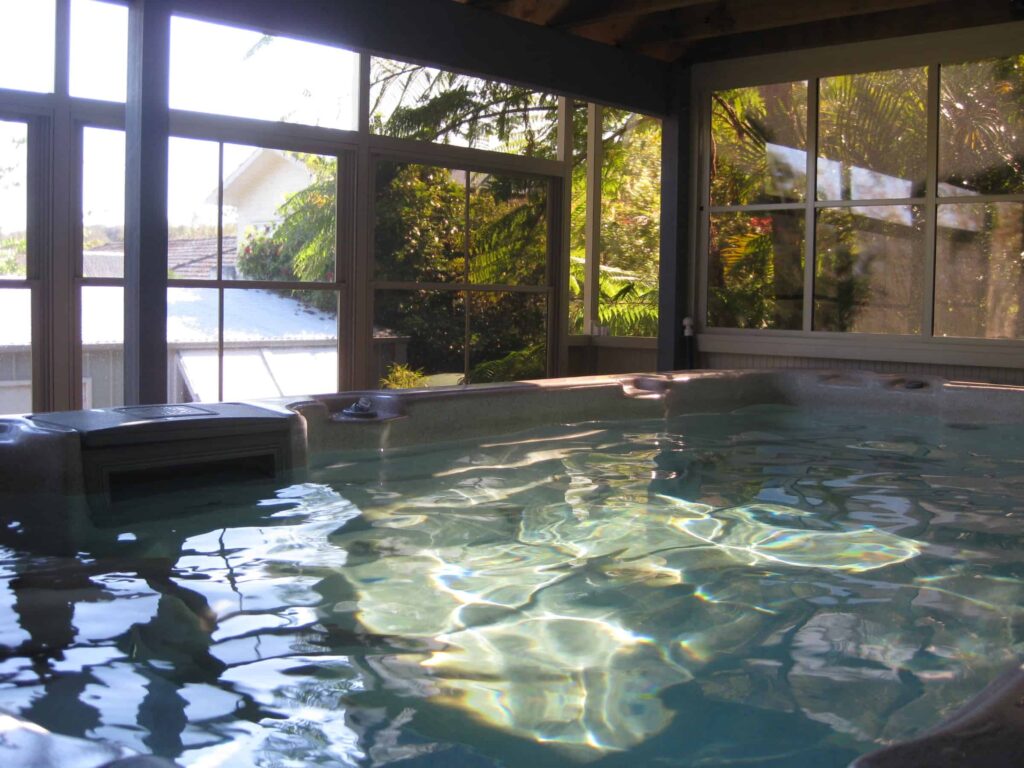 Remote Controlled Downlights
Our low voltage downlights add a soft ambience to your paradise room for evenings at home and can be remote controlled! The downlights are specifically designed for outdoor use and are available in a range of styles.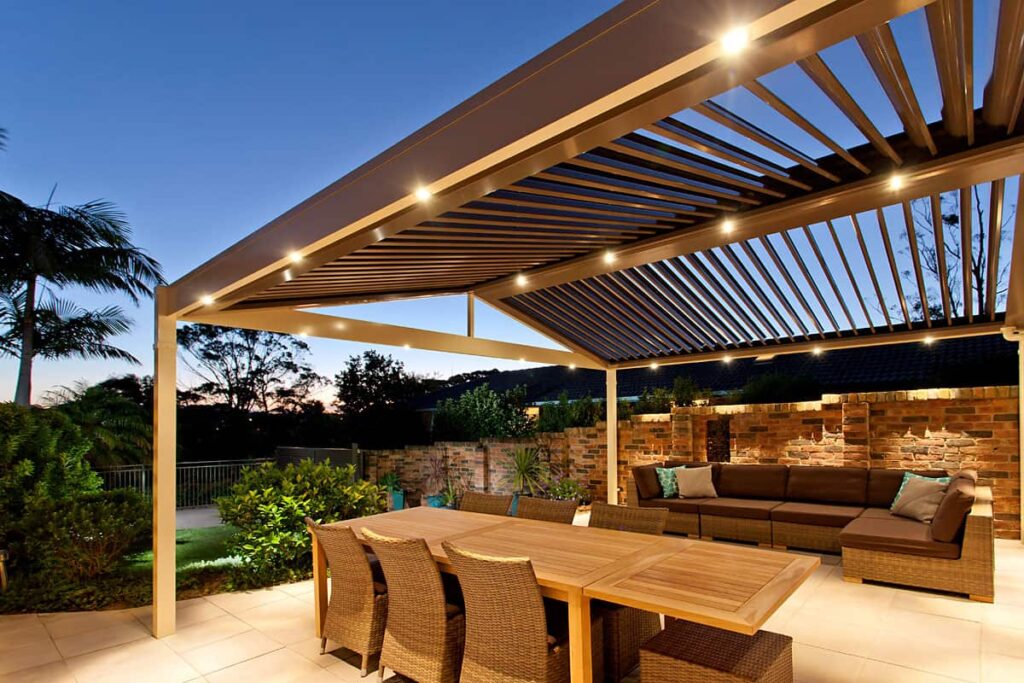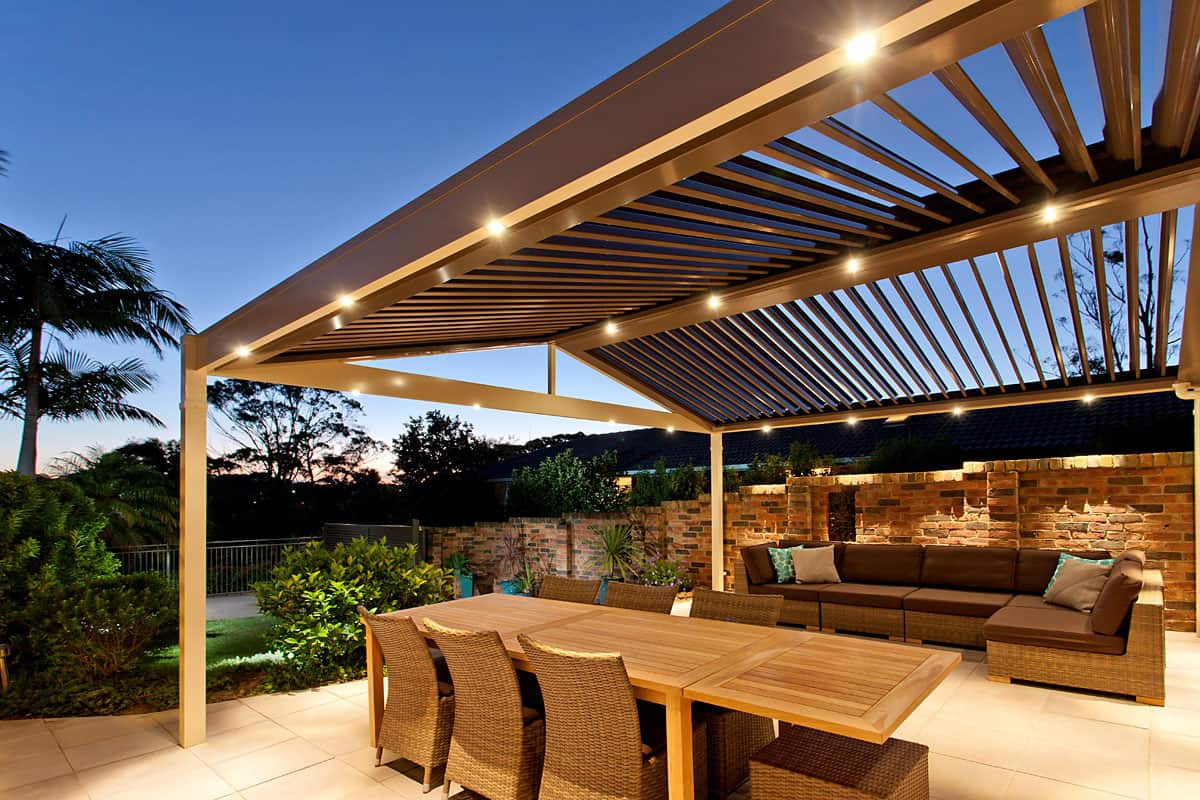 Shutters & Screens
Privacy is a top priority for homeowners and an easy way to increase your privacy on your property is through window shutters and privacy screens.
            Eclipse Shutters
The Eclipse Shutters are an elegant and functional solution for outdoor rooms and other outdoor living areas. Featuring fully rotatable louvres, these shutters can be fitted as bi-fold doors, privacy screens above or below handrails, added to balconies or mounted to the outside of windows. Privacy and window shutters are available in over 60 colours to complement your home and elevate your outdoor living space. Learn more about the Eclipse Shutters.
            Eclipse Sun Louvre Range
The Eclipse Sun Louvre range is an environmentally friendly option to help lower your heating and cooling costs, as well as add privacy to your outdoor living area. The Sun Louvre range is available in many colours from the Colorbond range to create a seamless addition to your home. Learn more about the Eclipse Sun Louvre Range.
            Priva Screen Slats
The Eclipse Priva Screen Slats is a long-spanning slat system perfect for privacy screens, fencing and even gates. Priva Screen installations are customisable and tailored to your needs, available in many contemporary colours to blend with your current structure and enhance the look of your outdoor area. Learn more about the Priva Screens.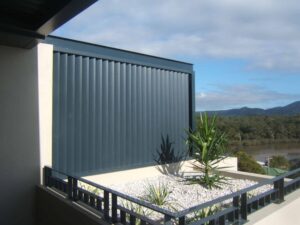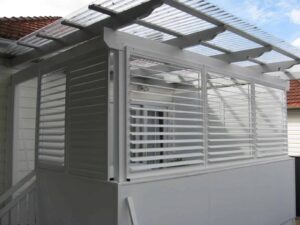 Upgrade Your Outdoor Living Space in Newcastle, the Hunter, Central Coast and Port Stephens
If you're located in the Newcastle, Lake Macquarie, Hunter, Central Coast or Port Stephens regions, HV Aluminium can help your dream home become a reality. With a wide range of features, specialist products and trades experts we can work with you to quote, design and install a new or upgrade an existing outdoor living space to take your lifestyle to the next level.  Customisable colours and styles are available across the range to blend your home upgrade seamlessly with your existing home.
If you're interested in upgrading your outdoor living space, contact HV Aluminium Newcastle for more information or request a free measure and quote.