Newcastle's patio and roofing specialists.
Control light, shade and ventilation.
We have a huge range of outdoor patio roofing to choose from, including the traditional skillion and flat roof, as well as modern options such as pitch, saw-tooth and raked roofing.
We use high-quality, Australian-made products crafted by Shademaster Shelter Systems. Shademaster has over 50 years of experience in manufacturing aluminium single skin roofing, which is approved for use in cyclonic regions and compliant with the Building Code of Australia (BCA) guidelines and Australian standards.
To protect you from extreme temperatures and reduce the change of dew in your patio area, we offer insulated roof sheets. Insulated patio covers may also reduce the need for additional cooling in your home as the patio cover will prevent heat from being absorbed by the outside walls of your property.
Insulated panels can be completely smooth or have small ribs equally spaced at 70mm or 140mm intervals. You can choose from a variety of contemporary colours for both the top and underside of the aluminium panels, as well as a variety of thicknesses to suit your home and local weather conditions.
If you are wanting to add insulation to an existing area, choose from a variety of ceiling panels which come in smooth and stucco finishes and fit under your current patio cover.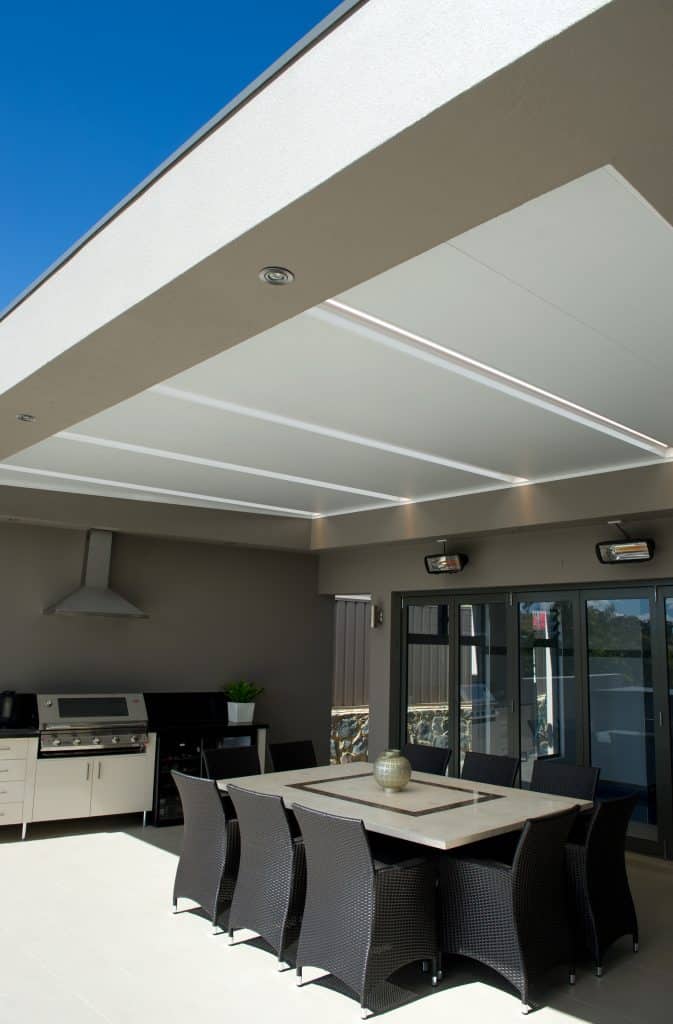 HV Aluminium patio covers are tailored to blend seamlessly into the rest of your home.
Framework beams, posts and roof sheets available in a variety of sizes and finishes.
Add light panels in the roofing for more natural light
Glass or paradise panels can also be fitted to the walls
Select from a range of remote-controlled, low voltage downlights, specifically designed for outdoor areas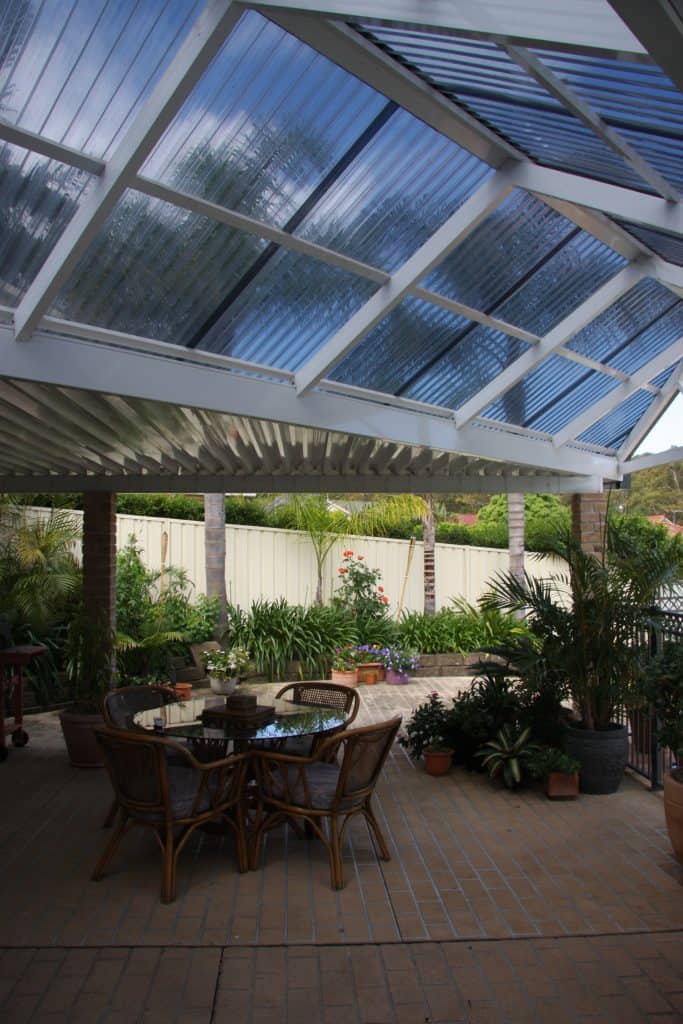 Complementary Products Available
Complement your Shademaster outdoor patio roof with accessory products including:
Beams
Connectors
Attachment channels
Posts
PVC downpipes and fittings
Nitrile inserts
The exclusive 'Naturelite' UV-stabilised PVC translucent light panels, to enjoy more natural light on your patio
We offer a 10-year guarantee on Steel Single Skin Roof products when fitted by our experienced tradespeople.
Customise your Shademaster insulated roof with a choice of 52 colour combinations.
Simply choose your roof colour, then select your ceiling colour.
Low Maintenance and Long Lasting
With a durable, high-gloss finish and minimal maintenance, our patio covers are 70% thicker and 40% lighter than most steel roofing. It's cooler than steel single skin and won't rust, which is ideal for coastal environments. Your patio cover will also be personally designed and engineered to meet council and BCA regulations.
If you have any questions, please feel free to get in touch.