Check Out These Outdoor Living Ideas To Update Your Backyard or Revamp Your Patio!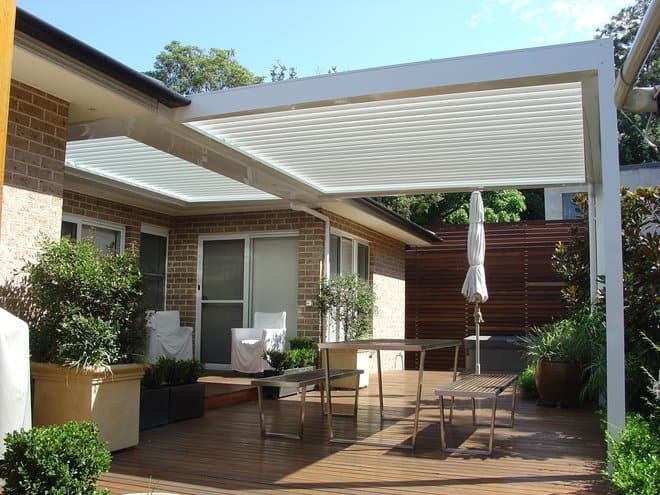 HV Aluminium has been helping homeowners and families with their outdoor living space projects for 40 years, and we know that customers want to get it right the first time. But this can lead to procrastination or avoiding the dream of a beautiful outdoor living space for so long that you no longer even know what you want! Well, you should stop thinking and start planning, and HV knows how to help.
Before you pick up your power tools though, check out these deck-adent ideas to inspire the outdoor living space of your dreams.
Already have a patio? Why not add an opening roof system!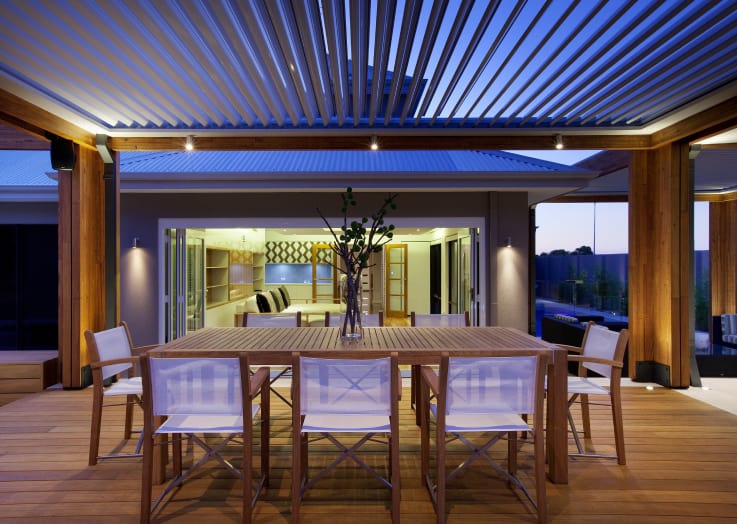 Adding an opening roof to your patio creates the best of both worlds: being outdoors AND protected from the elements. A stunning example if the Eclipse Flat Louvre Opening Roof, which turns your patio into a year-round entertaining space.
The elegant flat slates of the roof completely seal when closed, keeping out the rain and protecting your family from harmful sun rays when you need it most.
Need a little sunshine in your life? With the touch of a button, the louvres open and you can even control the level of sunlight, shade and ventilation with the Eclipse's near-180-degree rotation. Enjoy your outdoor living space all-year-round!
Interested in upgrading your outdoor living area or patio? Click here to book a quote with HV Aluminium.
Do You Love Plants, Warm Sunshine & Being Indoors? Build a Paradise Room!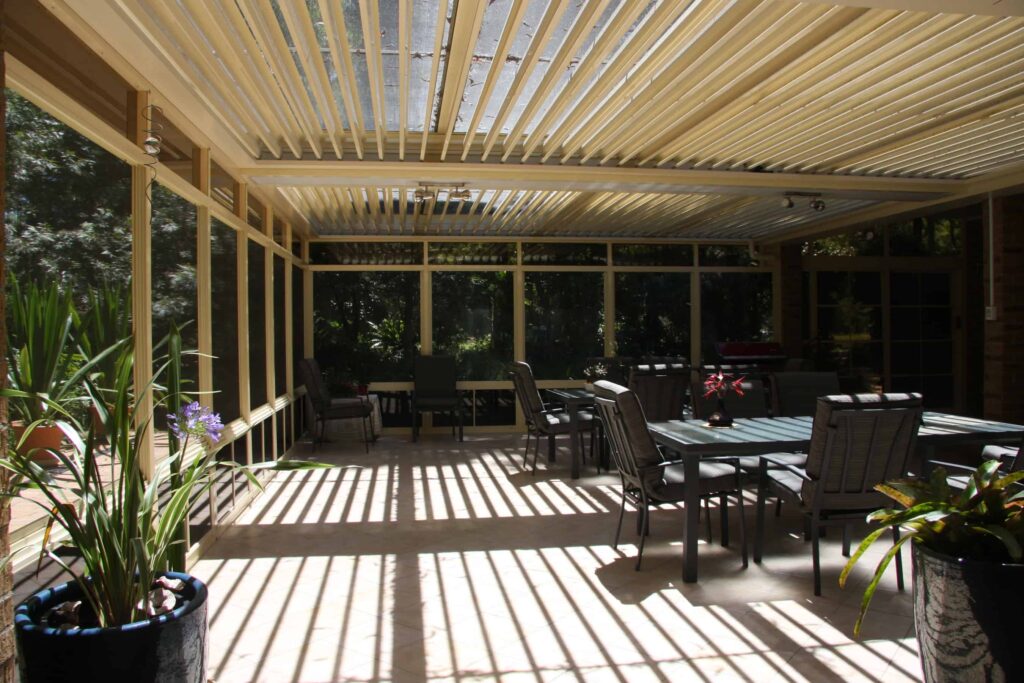 If you answered yes, you need to consider the possibilities a paradise room can offer you. Not only does it make for a unique entertainment room for friends and family; it has all the right elements for growing plants or herbs to create your own intimate habitat, connect back to nature… without leaving your house!
We personally love the combination of a paradise room and opening roof system, to create a conservatory-style space for connection and quiet contemplation.
Paradise rooms are an HV speciality that perfectly balances your outdoor/indoor living needs. This addition to your home enhances the natural light, as we custom design the room to suit where you live, including careful selection of the room position, the panels and materials used to maximize your comfort year-round and reduce your ongoing energy costs.
Looking for advice on how to create a unique and intimate paradise room for your home? Send us your questions here or check out our selection of paradise rooms!
Already Have a Pool? A Classic Pool Enclosure Creates A Backyard Oasis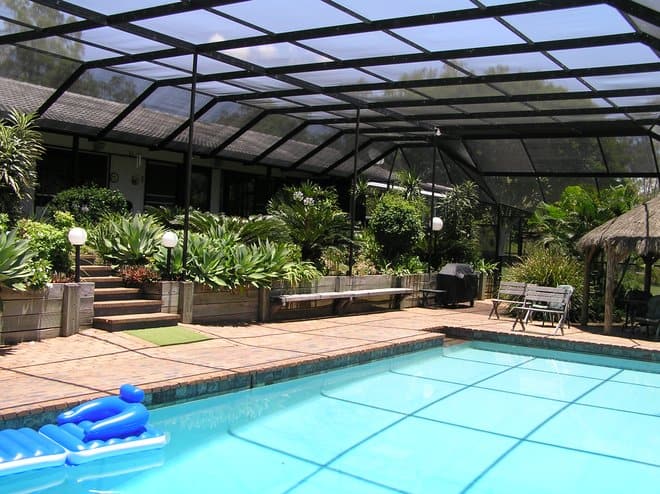 No room for a patio or glass room because you already have a pool? Great, then you should consider turning your pool area into an all-weather backyard oasis.
Our Florida Screened Pool Enclosure makes for a perfect all-weather pool area. You even have enough room to include an entertaining area for your family and friends and supervising young children while swimming.
Another reason you will want to consider upgrading to a pool enclosure is you will drastically minimise your pool maintenance. Less dirt, less grim, and fewer leaves and bugs mean less filtration and lower costs ongoing, plus, more time to really enjoy your pool.
How do you build an outdoor living space? The first step is to be inspired!
The decision to add an outdoor living area to your home or upgrade an existing space can be a difficult one, especially with so many options and logistics to consider. So how do you build an outdoor living space with minimal stress, worry and money? You get an expert!
Not only can HV help you integrate unique and vibrant outdoor living spaces to your home, but we can also take care of all the logistics for you as well – from beginning to end!
Need a hand with approvals? We know all the steps you need to take.
Looking to source experienced tradespeople? We've done it already.
Worried about the financial impact to build and on your property value? In 40 years, there aren't many problems we haven't solved, let us help.
Contact HV Aluminum today for all your outdoor living area needs in Newcastle, the Central Coast and the Hunter Valley.