Modern screen rooms (often called Queensland Rooms) for flexible outdoor living.
The Paradise Room is an outdoor living space that can be transformed into another room in your home. Otherwise known as a Queensland Room, these screened rooms are perfect for outdoor living from summer to winter.
Open the door to an amazing room for all occasions. With Paradise units that slide, bi-fold and swing open, you can create a multi-function room. Enjoy alfresco dining or outdoor entertaining while protected from heat, bugs and bad weather. Our Paradise Rooms offer more than double the ventilation of glass rooms with up to 75% airflow when the sliding sashes are wide open and can be closed completely for use as an indoor space.
They are also designed to suit family life, with shatter-proof panes providing a safe alternative to glass. They are incredibly easy to maintain – most windows are almost impossible to clean without removing the insect screen on the outside of the property but our Paradise Rooms have panels that can be unclipped and cleaned using the special Tilt-Out feature. Simply undo the clips at the top of each sash and tilt the panel outwards, to access the outside of the sash. Once you've finished cleaning, tilt the sash back up and lock the clips into place.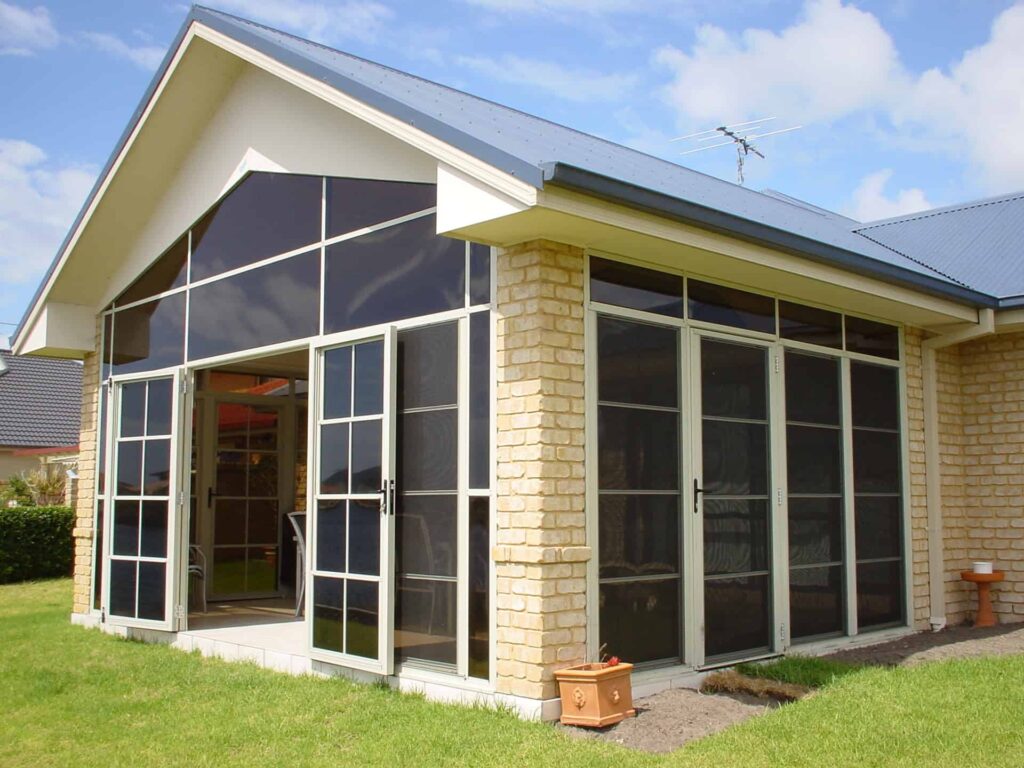 Our Paradise Rooms are
Built from easy to operate, sturdy and lightweight aluminium frames
Can be individually designed with panels that slide, bi-fold and swing open
Choose from clear or tinted sashes, which offer floor-to-ceiling views to the outdoors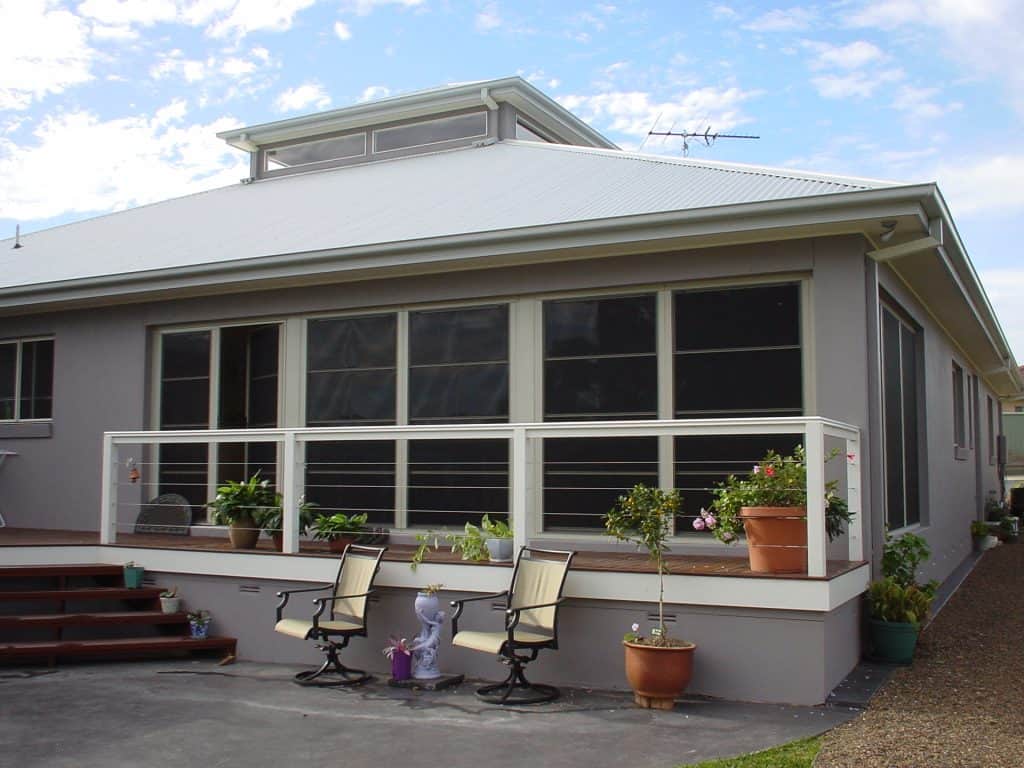 Options include
Remote controlled, low voltage downlights specifically designed for outdoor use available in a range of styles
Screens to protect you from flys or bugs
Pre-set positions for panels
Sashes can be removed completely for a truely outdoor experience
We offer a 10-year guarantee on the Paradise Room when fitted by our experienced tradespeople.
Quick and easy to clean, with panels that can be unclipped using the special Tilt-Out feature.
Panels are glazed in Mem-Tek Polymer Film, which is light but tough enough to handle the bumps of everyday life. If knocked, the Polymer Film will not shatter like glass but will absorb the impact and return to its original shape in a matter of moments.
If you have any questions, please feel free to get in touch.
Rather than simply add a Paradise Room to your existing home, we will work closely with you to design an outdoor living space that seems like a natural extension to the rest of your house. From the colour, style and layout of each panel.
Our Opening Roofs, Window Shutters and Privacy Screens provide you with more control over sunlight and privacy in your home. Give us a call for advice on what product is best for you. 
Help designing your project
We love to help. Book a free design consultation. with our design imaging service we use real photos of your home and our products to show you what your finished project will look like
We offer a free measure and quote service. You can simply book online (link below), give us a call on 02 4903 3388 or come visit our Hunter Region Showroom in New Lambton, Newcastle.