Creating a Dreamy Alfresco Dining Space Starts with Great Ideas Expertly Executed!
The term 'alfresco' is borrowed from the Italian al fresco, which loosely translates to "in the cool air" and, in Australia, expresses the unique pleasure of eating outdoors. Australia, with its warmer climate, is idyllic for alfresco dining.
Outdoor dining is one of the many perks of living in a country with long warm months and is quintessentially Australian. If you've been thinking about adding an alfresco area to your home or need to liven up an existing space, here are five tips to inspire you.
Want to Upgrade Your Patio? Why Not Add Cover!
Creating or upgrading your outdoor space is a big investment, so not only do you want to maximise your use of the space year-round, but you also want to make sure you have adequate sun protection. The Eclipse Opening Roof System is an elegant solution that achieves this precarious balance, as it allows full sun protection when you need it and you simply rotate the louvres when you want to let the sunshine in. Simple. Modern. Chic.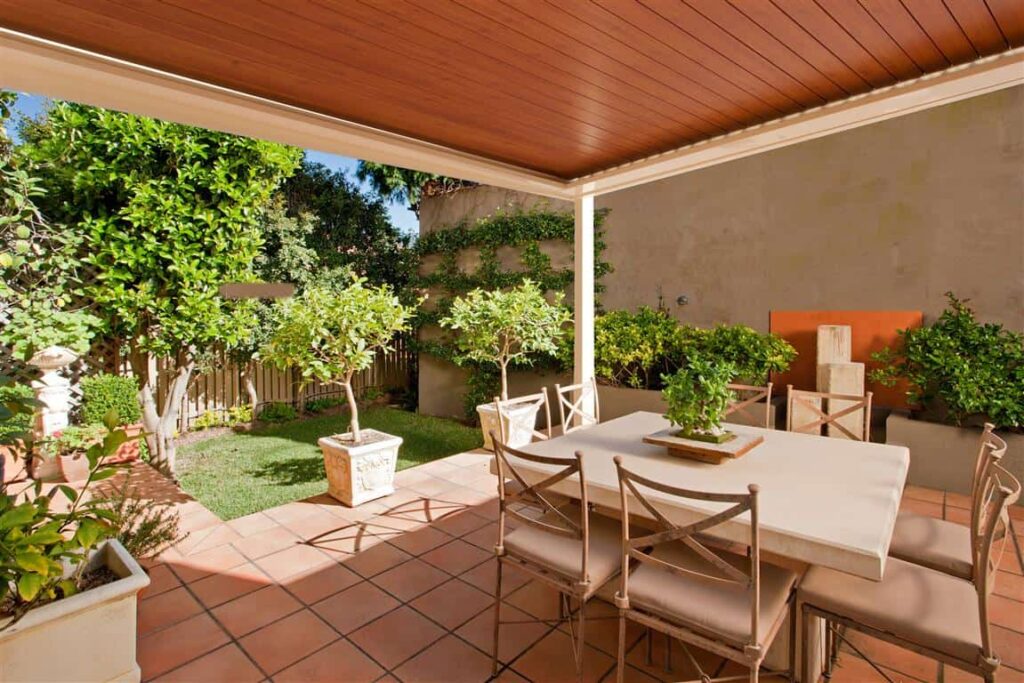 Bring the Outdoors In with a Paradise Room!
If you are determined to enjoy alfresco dining – rain, hail or shine – you can't go past a classic Paradise Room. These customizable rooms give you the option of enclosing and opening up your space as you need, so you can still have an amazing dinner party or a quiet relaxed evening outside, with the added bonus of a great atmosphere.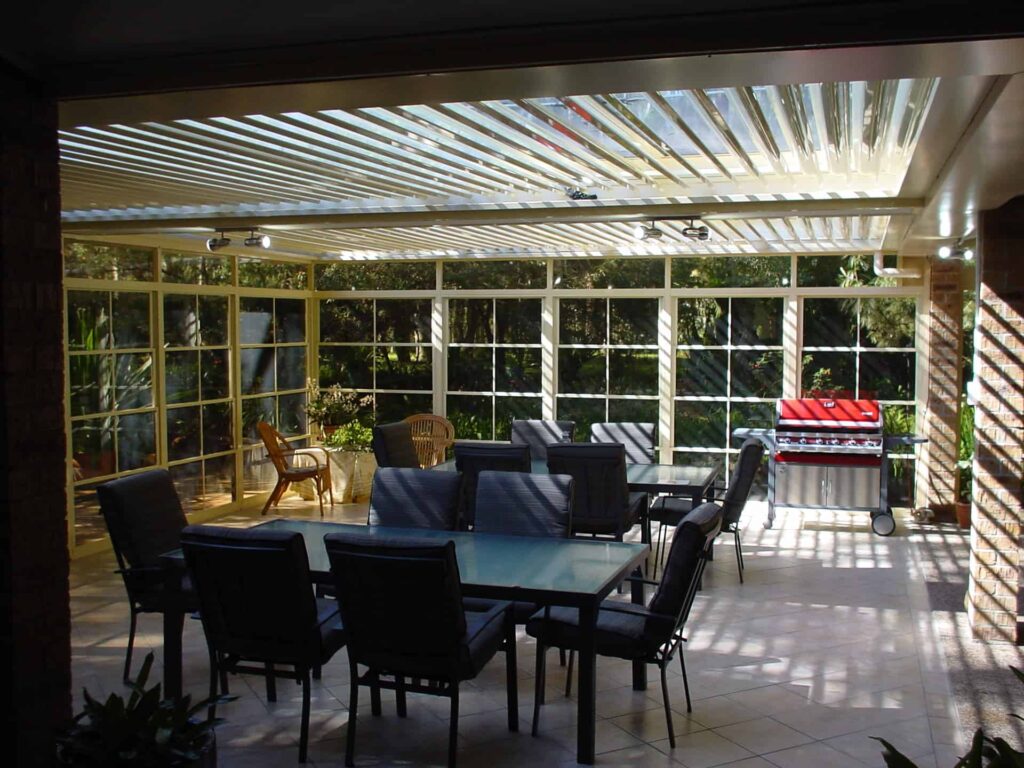 Invest in Functional Outdoor Furniture & Accessories
If your furniture is comfortable, easy to use and multifunctional, then your alfresco dining space will transform into a natural extension of your home. Consider the purpose of this space, as this will determine what furniture you will need.
Will this be a place for your morning coffee or an afternoon tea? Try comfy lounge chairs with a big coffee table, which can double as a casual dining setting in the evening.
Will you be having barbeques, celebrating holidays or hosting events in this area? Try tables with inbuilt ice buckets for a unique multi-functional piece to keep guests happy, drinks cold and conversation flowing.
Have you ever considered going on Masterchef and love throwing dinner parties for friends and families? An outdoor kitchen and large outdoor setting are just what you need!
Love a drink after work? Make your dream bar, complete with cushy stools, a beer fridge, wine rack and room for a cheese platter.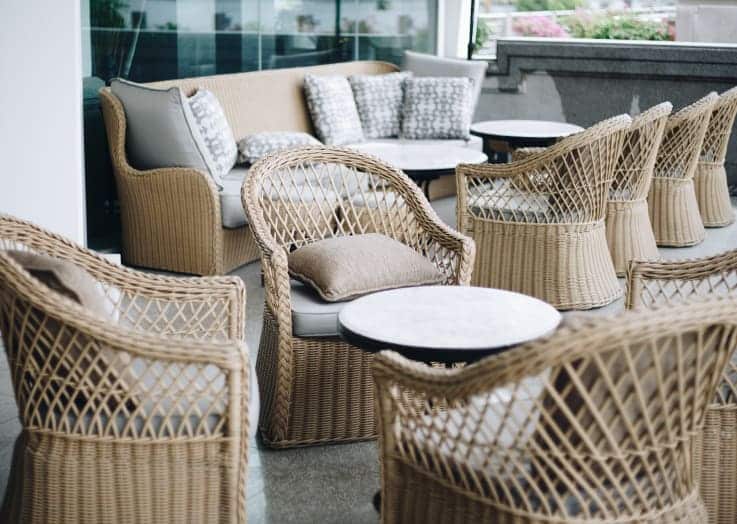 Take Control of Your Outdoor Living Space
Be the master of your domain with an integrated and seamless control system for your outdoor living area. The Linear Remote Multi Control System is an all-in-one solution to customise and control lighting, music and ventilation in your outdoor dining space or alfresco room.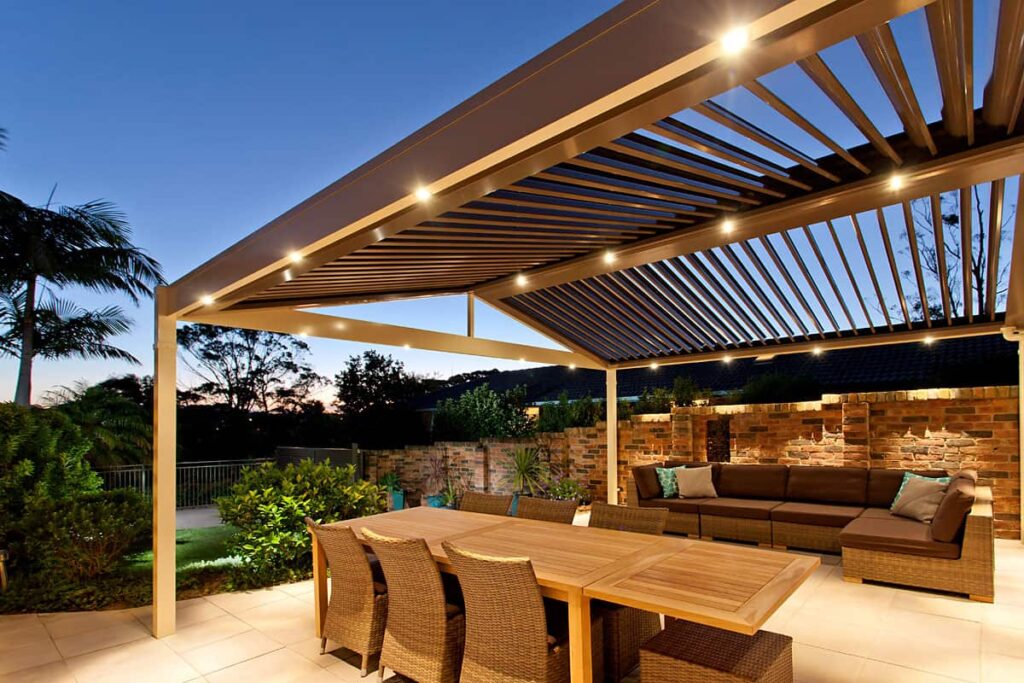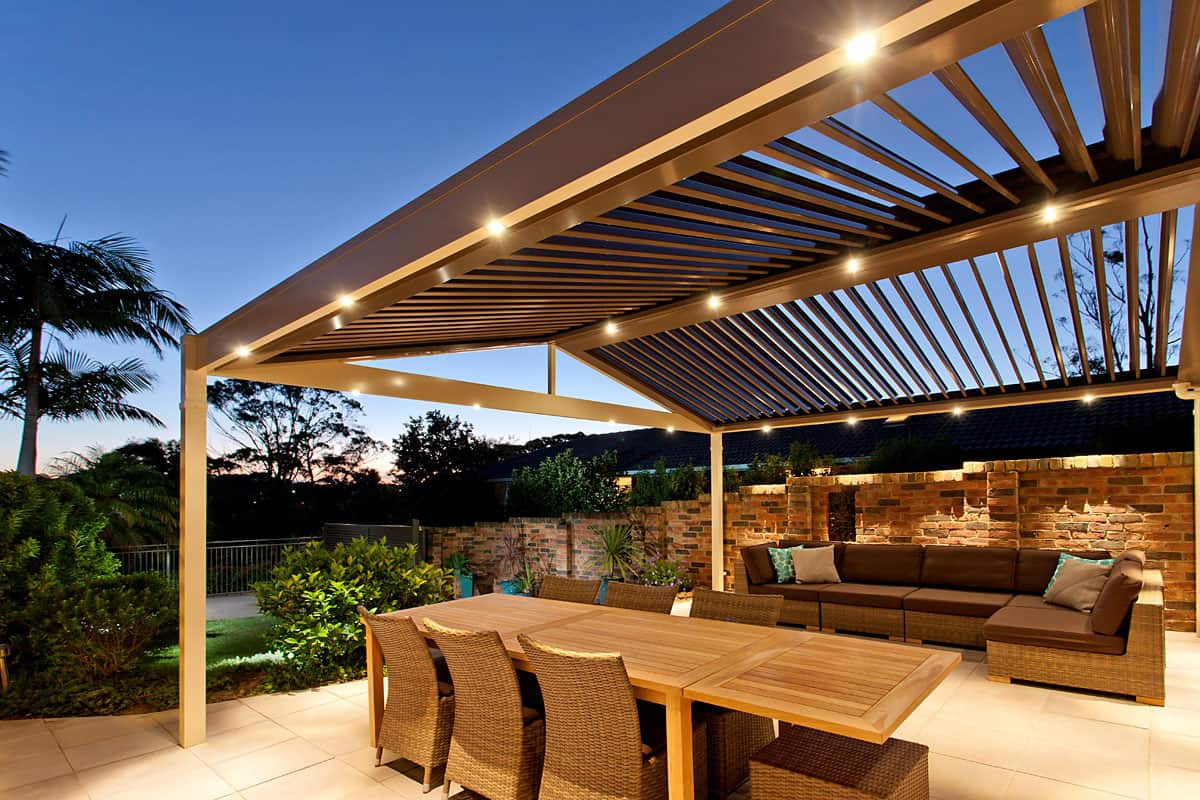 Don't Forget #1 – You!
Add a bit of your personal style to your outdoor area to create the perfect alfresco dining space. After all, it's is yours to use and enjoy, so why not add the things you love?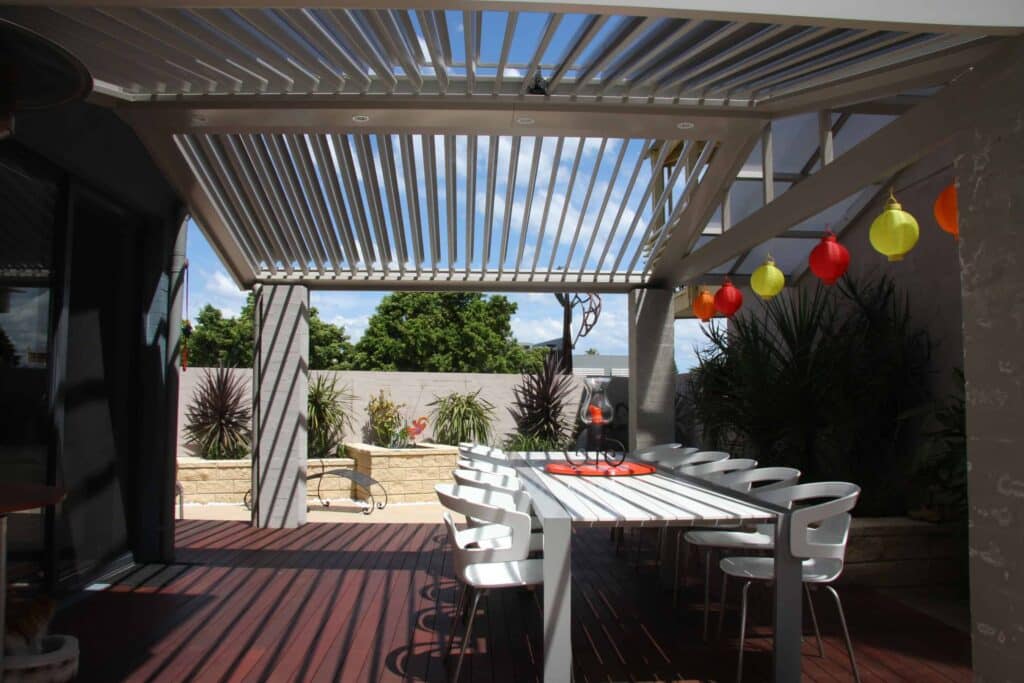 Creating the perfect outdoor living area is one of the biggest personal projects you can take on and we hope our tips can help you on your way to creating the perfect alfresco dining space.
HV Aluminum has a wide range of options to help you create your dream alfresco dining space in Newcastle, the Central Coast and the Hunter Valley. For more information about building an alfresco area, contact us.