By Neil W
Control your Eclipse Opening Roof, lights and more with the new T-Mate Bluetooth app!
The T-Mate app is designed to connect with and operate multiple items around the home and it will do this directly from your smartphone (or tablet). You can operate the Eclipse opening roof range and the Linear lighting range with clear graphics to show you where your roof is positioned or what dim level your lights are on. Like the T-Mate app, the Linear Lighting range is purpose-built for outdoor living areas – Patio covers, Sun Rooms, Screened Enclosures, Insulated Patio's and Opening Roof areas.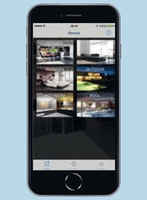 The T-Mate app is not limited to your opening roof and outdoor lighting though, it can operate many items around the home such as heaters, fans and water pumps – just ask your representative for further information.
The T-Mate app also gives you a Timer feature that offers different movement and lighting options for different days. The Timer feature  allows you to set up weekly timers to move your opening roof or  turn your lights on/off at set times on weekdays or weekends. You  can do several moves per day, which means your opening roof  can follow the sun through winter, but be set to block the sun  through summer, giving heating and cooling cost savings.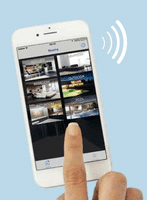 Other options include the ability to set up complete scenes that will move and operate multiple items with the press of one button. For example at dusk you may wish to turn on lights, close the Eclipse opening roof and turn on a water pump. This could all occur with one button press, or by using the timers mentioned above.
You also have the option to personalize the T-Mate by uploading your own images. This would mean the Eclipse Opening Roof (or other product) shown in the app, can be your own. 
See the T-mate in operation at our showroom now.
Or download the app yourself and use it in "Demo mode" to see how flexible and easy it is to use.
Links to the Google Play & iTunes App Stores are below :