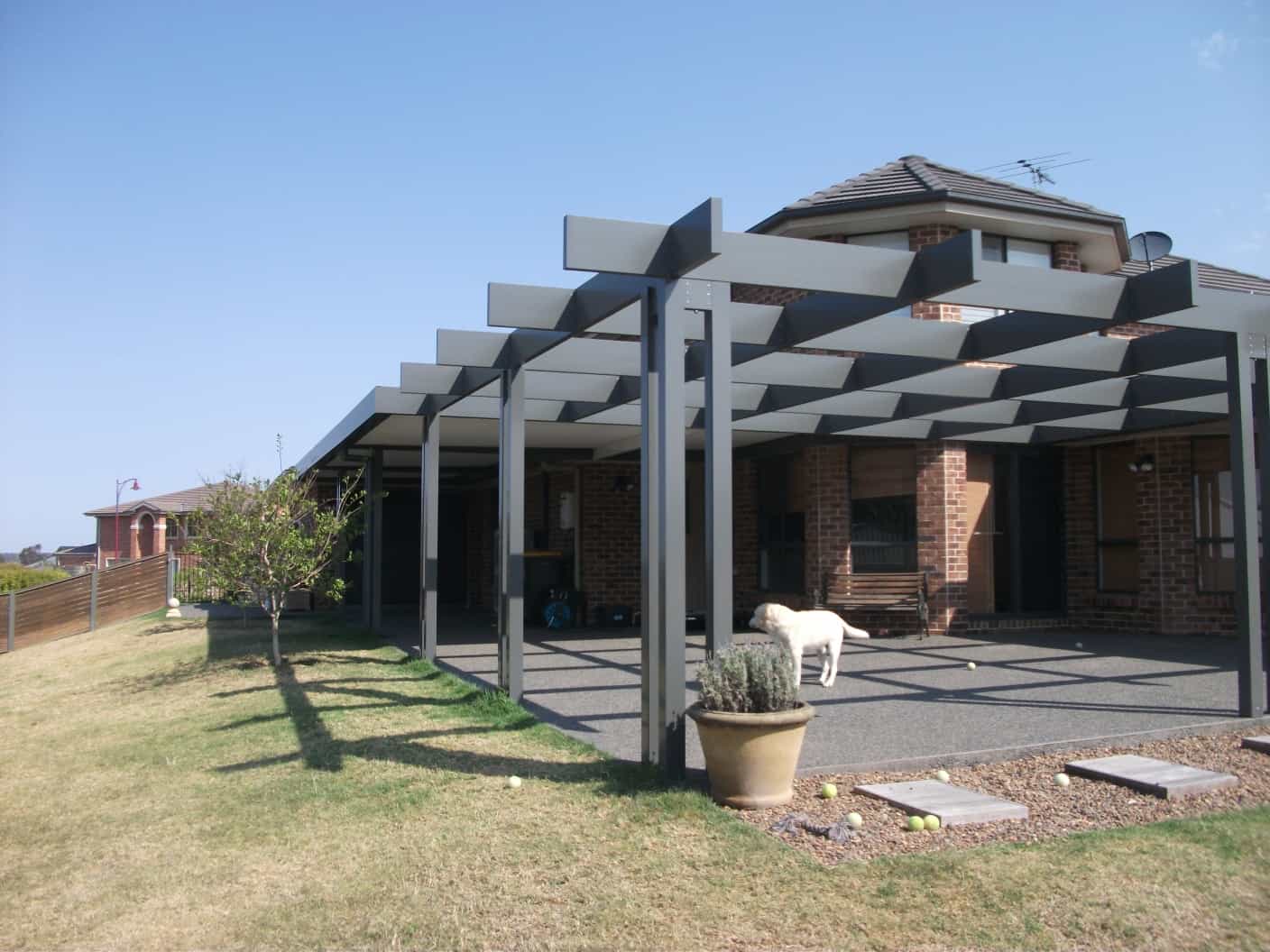 Everything you need to know about P
ergolas:
What are they? Why build one?
Pergolas are a popular addition to Australian backyards and have been part of many families 'dream home' journeys. HV Aluminium are experts in outdoor living areas, including pergolas, in a wide variety of designs to suit your outdoor living needs. The pergola can be created as a stand–out feature of your property or a natural extension of your home, making it a versatile choice that you and your loved ones can enjoy all year long. We get a lot of questions about our pergolas – what is a pergola and can you use one in Winter, as well as Summer? To help, we've put together this guide on pergolas to answer all your questions!  
What is a P
ergola
?
Traditionally, a pergola is an outdoor garden feature made of vertical posts or pillars that support a cross beam roof or open lattice. Pergolas can be free-standing and act as a focal point in your garden with greenery providing natural shade and a calm oasis. They can also be an extension of your home or deck area, offering a modern twist on a traditional outdoor living area. The origin of the word is the Late Latin 'pergula', referring to a projecting eave.  
Pergolas are typically quite open in style, but can still be multi-functional. This style of outdoor living space is often used to create an alfresco dining area, BBQ space or for outdoor seating. The addition of modern accessories or an opening roof can make this a much more versatile space that can be enjoyed year-round.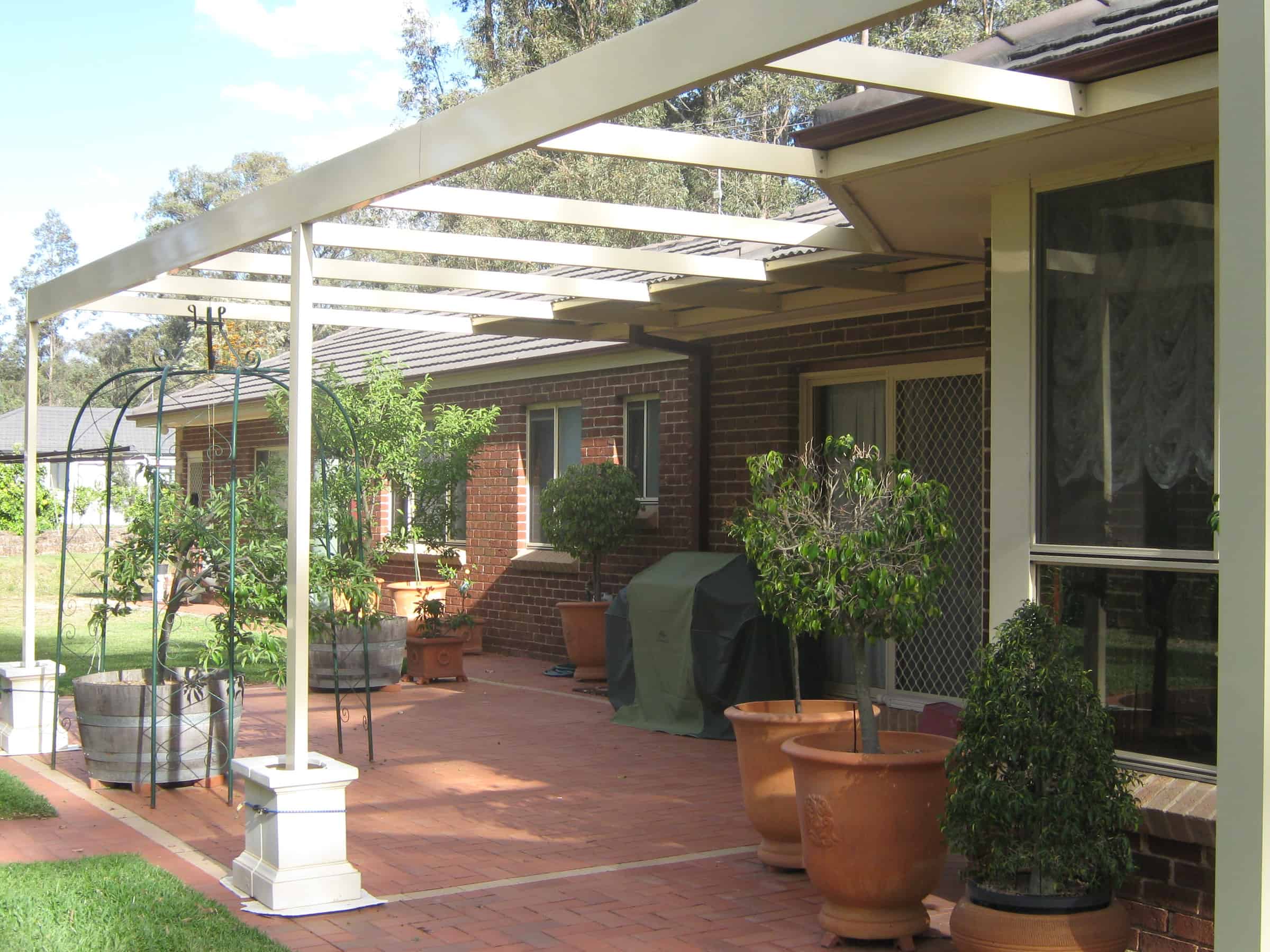 P
ergola
Features
HV Aluminium's pergolas are made from the highest quality materials and designed to meet your individual needs, to keep you safe and help you enjoy home life to its fullest.  
Aluminium
Frames
We use aluminium frames to build our outdoor structures, such as pergolas and patios, as the material is sturdy, easy-to-work-with and lightweight. It is also corrosion-resistant and highly resistant to weathering, even in industrial environments that would normally corrode other metals. As a building material, it is suitable for all types of environments and physical locations, so you can be assured of the longevity of your investment into your home.  
Custom Design
Our pergolas are individually designed to suit your needs, taking into consideration the style of your garden and outdoor aesthetic, as well as space where you plan to build the pergola. We make sure the design complements every aspect of your home and lifestyle. 
Maximum Sunlight & Ventilation
Because of the open design of pergolas, as a structure, they make the most of the sunshine and fresh air. Pergola accessories can be added to have more control over these elements as well, or to even block them out when needed, making this an extremely versatile outdoor living space.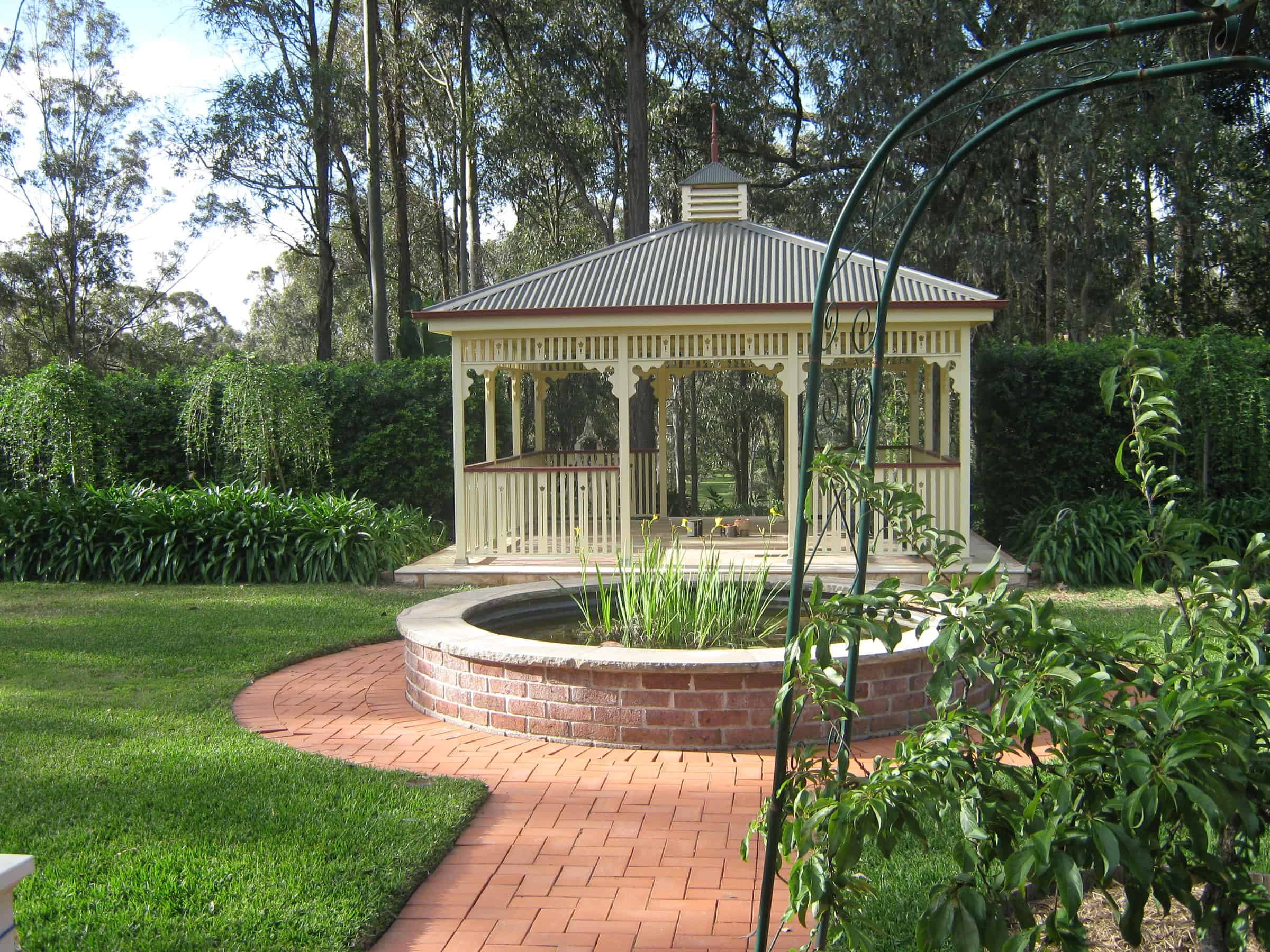 What are the Benefits of a P
ergola
?
The Pergola offers a range of benefits that help you maximise your outdoor space and help you enjoy your property to its full potential.  
Enjoy Your Surroundings
A pergola allows you to enjoy the outdoors with uninhibited views of your natural surroundings. This can be a welcome change from your indoor environment, whilst complementing the rest of your home. Show off your beautiful garden, landscaping or vistas with an outdoor living space that creates a natural transition from the indoors to the outdoors.  
Reduce Red Tape Around Council Approval
Pergolas are considered exempt developments by the council when they are built within a certain size and depending on the type of property you have. This can reduce the amount of time it takes to complete your pergola project, as you won't need council approval to go ahead under certain circumstances. Learn more about exempt developments here or contact us with any questions you have. 
Customisable Design
At HV Aluminium, we love to work with you to help you on your journey towards your dream home. With your input into the design process and a plethora of design colours to choose from, we can create a custom pergola and once you are happy with the plans, installation is quick and hassle-free.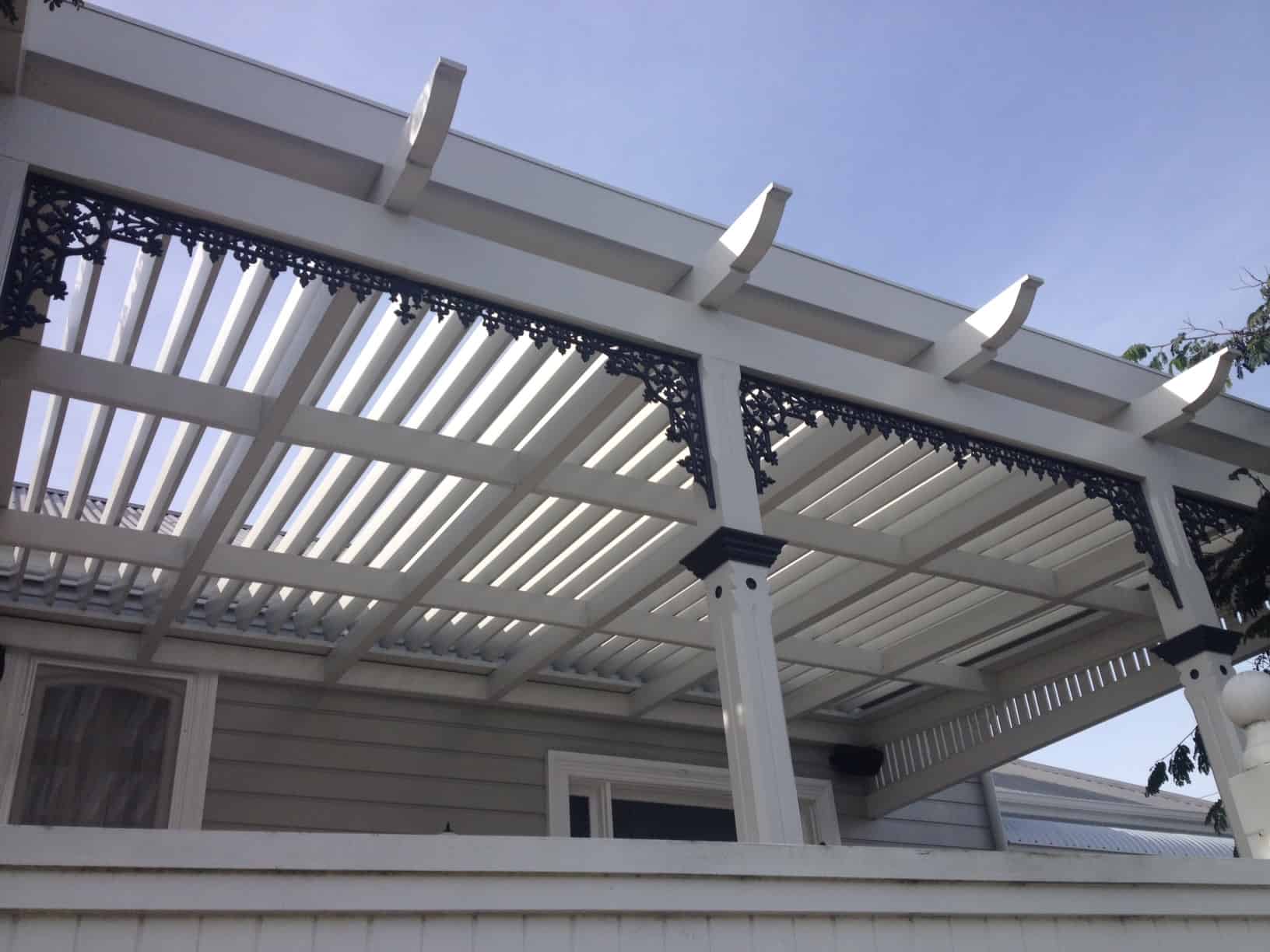 Typical Timeframe for Installation
Timeframes for installations can differ, as each project can be vastly different depending on the size and location of the design. A simple structure that isn't required to go through the council can take up to 6–8 weeks. For customised or more complex structures that aren't being integrated into an existing structure will take longer, and if the project requires council approval it will take longer again.  
Each project includes an initial appointment followed by the quote and sign up, then we check the design, measurements and plans for the structure. Once the measurements and plans for the project are confirmed, we look into the need for council involvement, then follow through with materials procurement, delivery, installation and clean up. HV Aluminium assists you with every step of this process to make sure your project moves along quickly and efficiently, with minimal disturbance to you.   
We can work with you to quote, design and install a new pergola that blends seamlessly with your existing home. The entire process is managed by an experienced and qualified team, allowing you to enjoy your new space knowing it has been created by professionals.   
Are you interested in adding a 
pergola
 or outdoor living space to your home? C
ontact 
HV 
Aluminium
today for more information
 on 02 4903 3388
. We bui
ld 
outdoor living spaces at homes across 
Newcastle
, Lake 
Macqua
ri
e
, the Hunter Valley, the Central Coast and Port Stephens!